Commercial Shade Sails custom designed for long term use.
Working from the largest sail loft in WA, Taskers are ideally poised to design, manufacture and install commercial shade sails and tension membrane structures.
Taskers have recently completed major shade sail projects as part of the Building the Education Revolution and extensive work for international mining companies.  Tension Membrane Structures have also been installed recently for apartment complexes, restaurants and executive office buildings in Perth.
Designs engineered to suit local requirements, including cyclone prone regions such as the Kimberley and Pilbara, are handled regularly by the experienced team at Taskers.
With access to an extensive range of high quality fabrics, both knitted and laminated PVC's, Taskers have the ability to design a state of the art shade solution for you.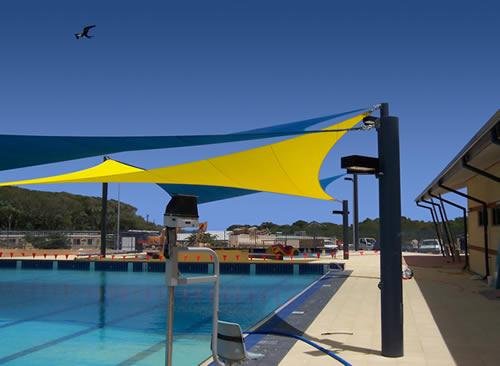 Perfect for use in various architectural, commercial, industrial and domestic capacities, our range of commercial shade sail fabrics are high quality and very versatile. From fabrics that are suited to play grounds, schools or restaurants; to others that are highly regarded in architectural circles around the world – there's a solution to suit every shade sail and commercial fabrication requirement.
Take a look through the product range below, and view each specific option for available varieties of colour, UV strength, weight and width.
Taskers Australian Quality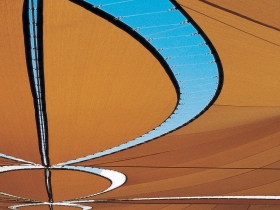 Commercial 95 340
Commercial 95 340 is the flagship product in Gale Pacific's Architectural Shade Fabrics range. It is "the generic name" for architectural…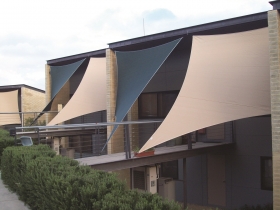 Commercial FR 300
Commercial FR 300® is a flame-retardant fabric designed to provide the ultimate combination of maximum sun protection, strength and…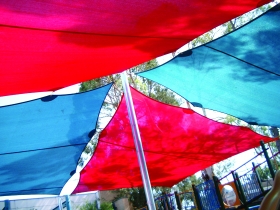 Commercial Light 220
Commercial Light 220 is specifically designed as a small scale solution for shade sails, canopies, structures and awnings in both domestic…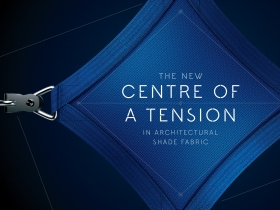 Commercial Heavy 430
Commercial Heavy 430 is specifically developed for large span tension shade structures.With unparalleled biaxial stability it sets the new…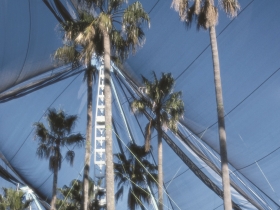 Premium Hortshade
GALE Pacific's Premium Hortshade® Range is an extremely high-quality, knitted shadecloth that provides optimum performance in any climate …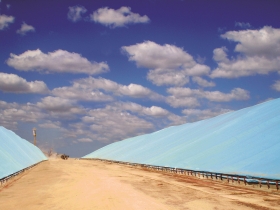 Landmark
Landmark® is the benchmark polyfabric in the Australian market, widely recognised as the best in its category. A tough performer, it has …
What Our Clients Say
With a commitment to providing our clients with a quality product backed by exceptional workmanship and customer service you won't be disappointed with Taskers.
We have had a Taskers shade sail since December 2013 and it is fantastic. Not only does it look fabulous and give us so much more usable space in our backyard, the UV protection it provides means or little boy has had so much fun outside ..

Call 9437 9222 today
 10 Blamey Place O'Connor WA 6163
accounts@taskers.com.au
Or simply fill in the easy form below and one of our friendly team members will get back to you as soon as possible.