Brent Fowler
Department: Yacht Sails
Position: Owner/General Manager
Brent, Tasker's new owner, is a keen sailor who has 2.5 Sydney to Hobarts under his belt. At only 29, he manages WA's TP52 M3, which competes on the east coast.
Brent's passion is Grand Prix yacht racing.
He specialises in making your boat faster, quicker, slicker and better.
Brent is very hands on in the business. He brings with him 13 years of sailmaking experience.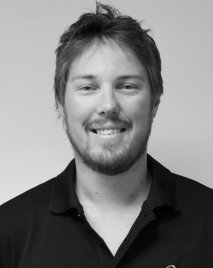 Steve Hartley
Department: Yacht Sails
Position: Sales Manager/Sail Maker
Steve epitomises the DNA of Taskers – an absolute commitment to sailing. As he says: "Sailing's a disease; once you get into it, you can't stop."
Steve first got "into it" as a 10 year old in Geraldton; so he loves a big breeze … and over almost half a century of sailing has developed a vast understanding of what equipment works best for different boats and different conditions.
He's been ocean racing since 1975 and has competed in the Admiral's Cup, several Sydney to Hobarts (placing first in his division in the 2004 race) and a variety of local, national and international events.
Steve's career at Taskers started with a three month trial in 1967 and, apart from several years operating his own business, he's been with us ever since. Steve learned his craft from the floor up, and today oversees all production – from ordering the fabric and designing the sail, to going onto boats to tune rigs for optimal performance.
"Sailing is an industry that constantly develops, and you have to keep learning," says Steve.
"We have gone from designing on your hands and knees and in your mind to precision-perfect computer design using carbon fibre and Kevlar. There's still a market for old style cloth sails, so you have to understand their tolerances and capabilities, too."
At Taskers, Steve mentors the next generation of veteran sail makers to continue our tradition of being the best.
Mark Reid
Department: Spars
Position: Spars & Rigging Manager
Mark has been involved in the Marine Industry all his working life, and for the most part working with various America's Cup Teams having worked in every America's Cup since 1983.
When not involved in the America's Cup he has had his own marine maintenance and management company working on many different types of vessels.
Mark has known Trevor Helliar (the past managing director of Taskers) since 1987 and since then they have worked together over four different Americas Cup campaigns.
Mark has added to the Taskers team an invaluable knowledge and experience. His commitment and professionalism is second to none.
Olga Spires
Department: Yacht Sails
Position: Machinist
Olga has worked at Taskers for more than 30 years, establishing an enviable reputation in the sail making industry. Her experience includes the America's Cup.
While specialising in spinnakers, Olga has significant practical experience and knowledge relating to all sails. She sets a benchmark standard in the manufacturing process, ensuring Taskers sails rank at the highest level for performance and durability.
"Olga's skills are integral to the manufacture of quality sails," says Trevor Helliar. "Computers design and cut exquisitely, but there is an intangible human element relating to the hand crafting of a sail. Olga enhances the technology."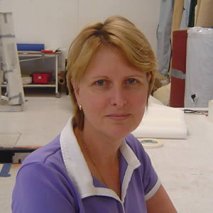 Trevor Helliar
Department: Spars
Position: Spars
America's Cup veteran, Trevor Helliar, has handed the Tasker's helm over to Brent Fowler. Trevor can now focus on his work/life balance after spending years working internationally with various Cup syndicates – most recently supervising engineering, maintenance and mast construction for Italy's Luna Rossa Challenge. Before that he worked with the Prada Challenge, One Australia, Spirit of Australia and Task Force 87 (Kookaburra II and III) in Australia's defence of the Cup off Fremantle in 1987.