Custom Designed Premium Quality
Taskers have over 40 years' experience in designing, manufacturing and installing quality shade sails throughout WA. Custom designed shade sails for your pool, garden, patio, driveway, or any other area desired are available from the expert team at Taskers. Utilising the latest computer design and pattern making technologies, Taskers will custom design and manufacture your shade sails in our newly, purpose built South Fremantle facility, then complete the installation with a minimum of inconvenience. Our Software incorporates strict checks and balances to eliminate sagging in the middle, up and down movements and overall hardware strain.  This is done by designing out the specific stretch properties of a particular fabric chosen for your job.
Our team selects products with industry leading warranties to maximise your value for money. A minimum of 10 year fabric warranty, 10 year stitching warranty using Tenara  and 18 month manufacturing Warranty.
Whether you are seeking a shade manufactured from premium knitted shade cloth, waterproof shade cloth or waterproof PVC, Taskers has the capacity to create the outcome you are seeking. Practical, Architectural, and most importantly safety rated for your local conditions.
Utilising only high-quality fabrics and marine grade (316) stainless steel shackles and turnbuckles, your Shade Structure will not only look fashionable, it will also be durable and long lasting for many harsh summers!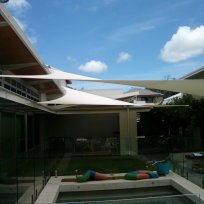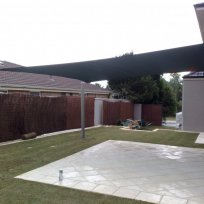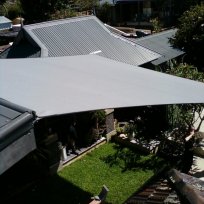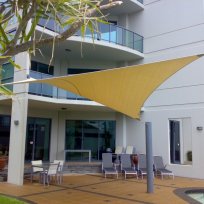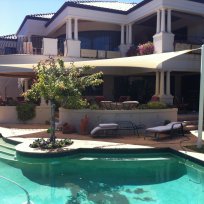 The experienced team at Taskers can design any size residential shade sail.  Each of our residential shade sails is made to measure using only the best materials that are designed for Australian Conditions.
Custom Designed
Australian Manufactured
Perfect for use in various architectural, commercial, industrial and domestic capacities, our range of commercial shade sail fabrics are high quality and highly versatile.
From fabrics that are suited to play grounds, schools or restaurants; to others that are highly regarded in architectural circles around the world – there's a solution to suit every shade sail and commercial fabrication requirement.
Take a look through the product range below, and view each specific option for available varieties of colour, UV strength, weight and width.
Commercial 95 340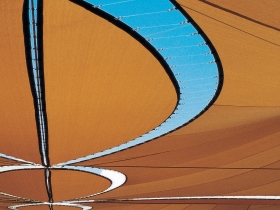 Commercial 95 340 is the flagship product in Gale Pacific's Architectural Shade Fabrics range. It is "the generic name" for architectural…
Commercial FR 300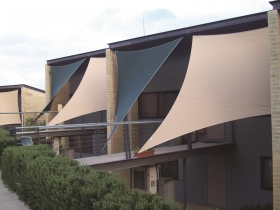 Commercial FR 300® is a flame-retardant fabric designed to provide the ultimate combination of maximum sun protection, strength and…
Commercial Heavy 430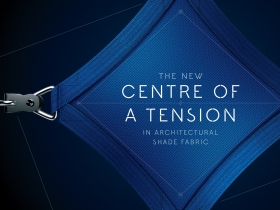 Commercial Heavy 430 is specifically developed for large span tension shade structures.With unparalleled biaxial stability it sets the new…
Commercial Light 220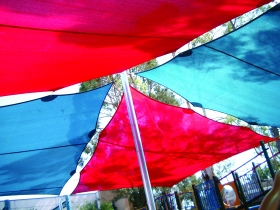 Commercial Light 220 is specifically designed as a small scale solution for shade sails, canopies, structures and awnings in both domestic…
What Our Clients Say
With a commitment to providing our clients with a quality product backed by exceptional workmanship and customer service you won't be disappointed with Taskers.
We have had a Taskers shade sail since December 2013 and it is fantastic. Not only does it look fabulous and give us so much more usable space in our backyard, the UV protection it provides means or little boy has had so much fun outside ..

Call 9437 9222 today
 38 Daly Street, South Fremantle, WA 6162
info@taskers.com.au
Or simply fill in the easy form below and one of our friendly team members will get back to you as soon as possible.